R&D products that solve real problems
With the help of r&d services, we solve your and your customers' genuine problems.
We offer custom-made solutions for companies that require an unconventional approach, making use of the newest technologies and solutions, such as computer vision and machine learning.

Research and development in business is what we call a true innovation. That wouldn't be possible without our r&d consultants!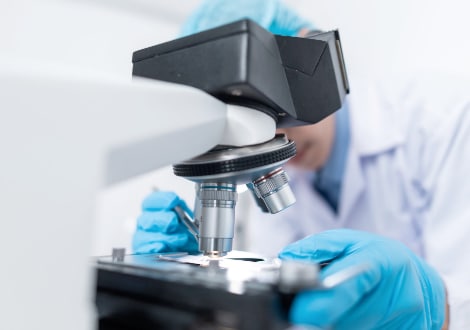 R&D Services at NeuroSYS
R&D consultant
Research & development is deeply rooted in our DNA, and it's not just a cliche. Dating back to our CEO's master's thesis and the very name of our company, through the first r&d projects… As an r&d consultant team, we've always wanted r&d to be a big part of what we do on a daily basis.
R&D for us
What is r and d for us? It's a way of transforming the world digitally to help people. That's why the core of our r and d services are health-related and pharmaceutical projects.
R&D partners
As your r&d partners, we focus on providing you with the right tools and technologies, that will boost your effectiveness and support your goals. However, what makes NeuroSYS different from other companies is having our own research and development consultants on board, the team growing steadily year by year.
1h free consultation
Have something specific in mind? Don't hesitate to contact us for an initial conversation!
Building long-lasting partnerships
Our R&D consulting services include:
Technologies to take your business to a higher level
The apps and solutions created with the help of r & d company will support your business in a number of ways:
Machine Learning
Computer algorithms can take over both the repetitive tasks and these requiring great precision. They can learn and improve with time, automating your daily operations.
Computer Vision
Many of our consulting research projects involve tailor-made computer vision solutions. We can teach systems to see and analyze images, as people do – but faster.
Augmented Reality
With AR you can automate industrial and training processes. We'll help you develop deep learning algorithms to provide instructions, navigate employees, and conduct routine and surprise inspections.
Our approach
Every company has specific problems and needs, thus all our r and d services are tailor-made. We always start with research and development consulting to understand the problem thoroughly.

The three major steps in the process are:
Discovery
The business audit allows us to understand the problem, define your goals, and come up with the best tech solutions. You can count on us in terms of idea validation.
Proof of concept
Here comes the point when a research and development company develops an MVP. A working prototype is needed to verify both concepts and the core functionalities.
Product development
We move on and take your product to a higher level in terms of functionality and effectiveness. Your solution gets a new lease of life.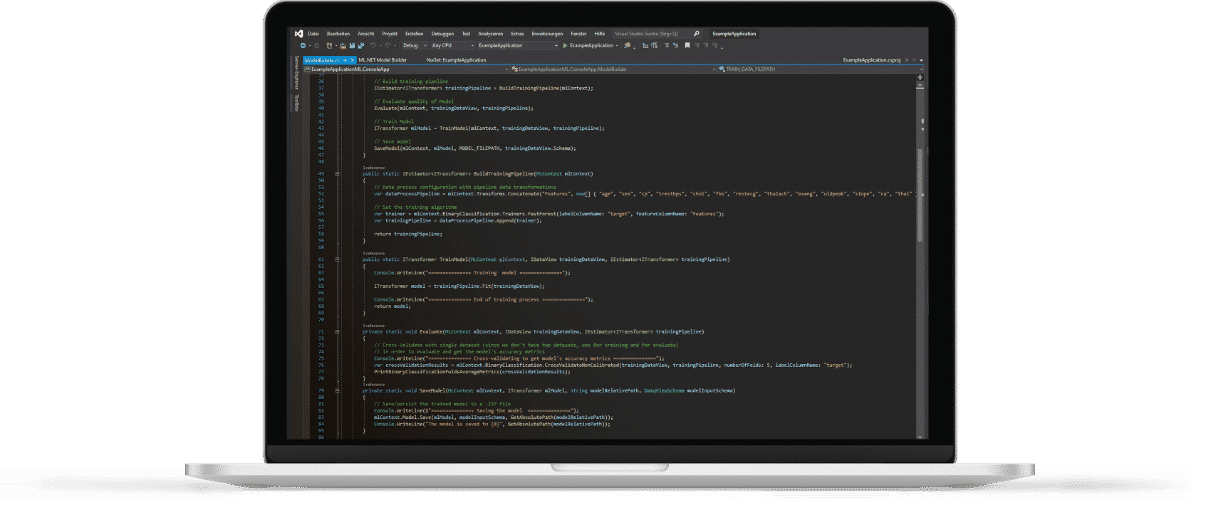 R&D solutions for various industries
Most often, we execute R&D projects for large commercial enterprises and startups. Innovation brings them instant benefits, such as revolutionary products or significant cost reduction.
Healthcare and pharmaceutical r&d
Incorporate a fully automated laboratory analysis based on computer vision. The systems can detect, classify, and count the objects with great precision. You will read more about object detection in our case study.
Manufacturing r&d
Improve your processes, reduce manufacturing costs, and provide training AR tools for factory workers and engineers. Check out our platform for industrial processes – nsFlow.
Learning management
Benefit from custom e-learning solutions. Manage courses and their participants, and draw evidence-based conclusions for your business. If you're interested in how such platforms work – check our product Samelane.
Hospitality
Automate processes in hospitality, leisure, and tourism. Leverage state-of-the-art technology to promote contact-less solutions, such as self-service check-in, manage your property, save person-hours, and make life easier for your customers and staff.