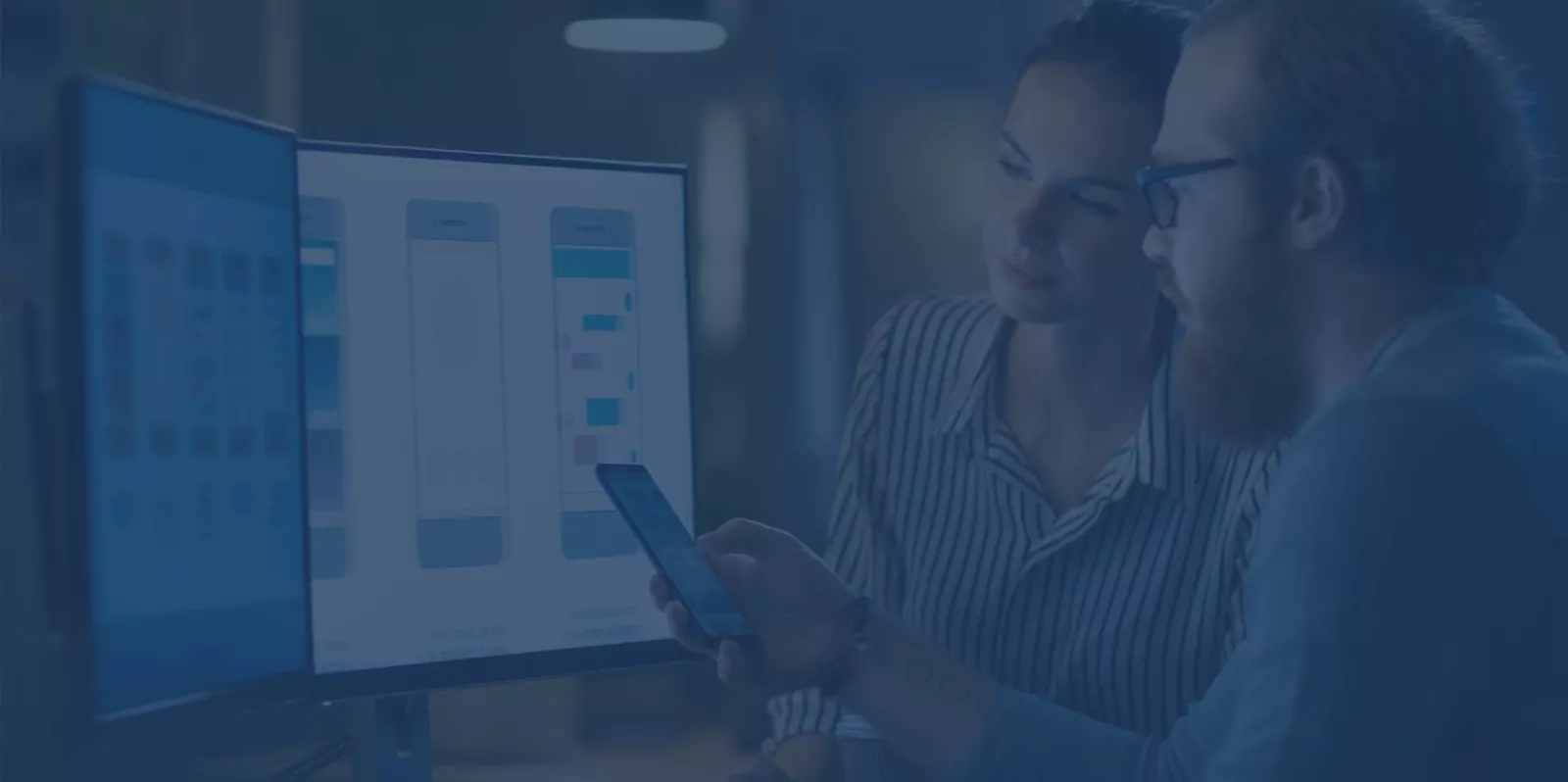 Custom Mobile App Development
Mobile applications that attract customer attention
Custom Mobile Application Development Services
Mobile applications that attract customer attention
Mobile app development solutions provide the best experience to your end-users – wherever they go. We help you build products that stand out being user-friendly, high-quality, and modern, but foremost fitting to the market needs.

Custom mobile apps will help you bring real value to your users, increase their engagement, and achieve your business goals. Hire a mobile applications development company – your tech partner that will help you innovate.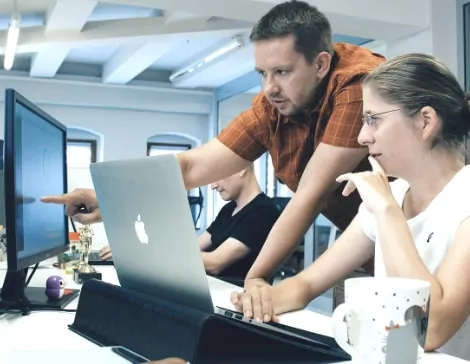 Mobile App Development Company
Companies that develop mobile applications
Mobile app development projects might seem less time-demanding than building web apps, but it doesn't mean it's a piece of cake. Companies that develop mobile applications know best that performance and user experience are key here.
Mobile application development company
We do it addressing specific problems with the right tools. No matter if you need a mobile app as a separate product or to integrate it with an existing system – we're here for you. Mobile application development company that combines vision, strategic approach, and world-class development.
Android and ios app developers
Each and every project in NeuroSYS gets a dedicated team consisting of experienced mobile apps developers, designers, and testers. It is managed by a professional PM, that ensures that everything goes in accordance with a plan and keeps you informed about the progress. We've got both android and ios app developers on board.
1h free consultation
Have something specific in mind? Don't hesitate to contact us for an initial conversation!
Building long-lasting partnerships

Our Mobile Application Development Solutions include
Our Mobile Application Development Solutions include
iOS apps
We provide professional apps for iOS – iPhones, iPads, and other Apple devices. As an ios app development company, we focus not only on the best mobile performance but also the viability of the very idea.
Android apps
Android apps development companies offer services for businesses of all sizes. Build good-looking and scalable apps on Android – the world's leading mobile operating system (75% of market share).
Cross-platform apps
Choose cross platform apps development to build apps that run across multiple platforms. We use React Native development, so the code written is deployed simultaneously to Android and iOS.
AR apps
In a rapidly growing marker, Augmented Reality apps will increase your chances of gaining a competitive advantage. Hence, there are no iOS AR devices, this mobile app development service embraces native development in Android only. We use Unity to handle 3D objects and rendering.
Our approach and development process
We're here to help you set relevant goals and take care of the whole development process. No matter if you're a small business or a worldwide corporation, our mobile app developers will lead you through all steps required.

Custom mobile app development services include:
Consultations
Every app starts with an idea. Consultations and research of deliverables are an inevitable part of the development process. It allows us to choose best-fitting solutions and to present you with a timetable.
UX prototypes
Wireframing helps us to understand all future functionalities. Often it is at this point that many elements are rearranged.
Design
Here is when UX and UI designers step in. Visual elements such as layouts, navigation, and buttons will all play a significant role in the way users interact with the app.
Development
Now's time for the development phase. Step by step, all functionalities come into existence. Agile methodology helps with flexible planning, multiple iterations, and constant technological improvements.
Testing
Testing – or we should call it final testing, because in app development it's a good idea to test early and regularly. At this point, we can fix any bugs before the app goes public. We put particular stress on performance and security.
Deployment
The time to launch your app has come! However, be ready for user feedback and some updates.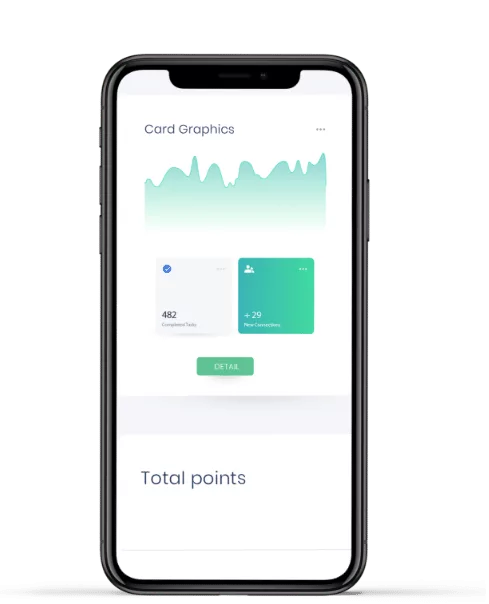 Custom Mobile App Development Solutions for various industries
Industries that will benefit from hiring a mobile application development company:
Healthcare
Improve patient diagnosis and care with custom mobile apps.
Telecommunications
Create engaging information and support apps.
Manufacturing
Increase employee productivity and effectively manage your resources.
Retail & ecommerce
Increase your revenue with effective mobile solutions.
Education
Build e-learning mobile apps that facilitate employee or student training.
Automotive
Help your customers to compare prices, maintain their cars, drive safer, and many more.
IoT
Create mobile apps that allow devices to communicate with each other.
Are you ready for your next project?
Unlock your company's full potential with our comprehensive AI and software services. Contact our experts today to discuss how we can drive your success together.
See another cool project that we've made