What is offshoring?
Offshoring means relocation of business processes or services to other countries, often overseas.
It applies particularly to manufacturing, supporting services, and software development outsourcing. Offshoring plays a significant role in global economic development.The main motivation behind is cost reduction, favorable tax conditions, and access to a larger talent pool. Companies that decide to make use of offshoring need to focus on balancing quality and price. That is why Central and Eastern European countries are often chosen for offshoring in the USA or Western Europe. Companies that decide to outsource their processes may benefit from it in several ways.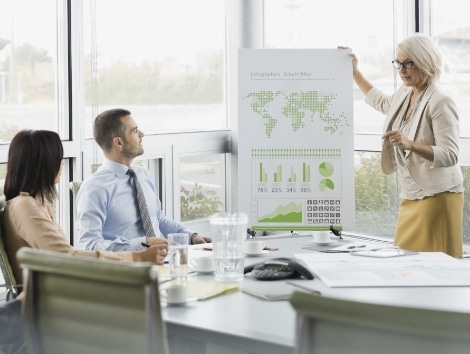 Benefits of offshoring
Companies that decide to outsource their processes may benefit from it in several ways.
Minimize costs
With offshoring services, you can significantly lower operating and production costs thanks to state-of-the-art methodologies and offshore software developers' expertise in likewise projects.
Access outside skills and expertise
Take advantage of the greater availability of skilled professionals all around the world that have the necessary know-how in your business sector.
Increase effectiveness
With the proper offshore software development company, you can accelerate custom software development, such as web and mobile development, and other related tasks.
Focus on your business
Outsourcing whole business operations helps you focus on the core of your business. Let an offshore software company take off your shoulders the responsibility for the entire product or service.
1h free consultation
Have something specific in mind? Don't hesitate to contact us for an initial conversation!
Building long-lasting partnerships
Our Offshoring Services include
Our offshore software development services are a perfect match irrespective of the business sector and your goals. We've successfully completed a variety of projects in the fields such as manufacturing, telecommunication, food, and health.
IT and business consulting
With your offshoring partner, choose the best functionalities and technological solutions that will support your business goals.
Custom software development
Develop outstanding apps and solutions that will attract customer attention. Take a look at our projects.
Custom mobile application development
Provide your users with the best possible experience on the go.
Cloud computing consulting
Moving to the cloud can significantly increase your business effectiveness and get it ready for any changes that may take place in the future.
Artificial intelligence
AI consulting and development will improve your employees' effectiveness and help you save time and money. Check out our AI expertise.
Research and development
The main focus of R&D is to solve problems that you, your employees, and your clients face every day.
How to start cooperation with an offshoring company?
How to start cooperation with an offshoring company?
Preliminary meeting
We sign an NDA and try to get to know each other – our goals, attitudes, the way we like to work.
Discussing your requirements
Then, we focus on your needs, expectations, and possible deadlines.
Workshop session
We conduct two workshops. One will be devoted to agile methodologies, tools, and project transparency. The other will result in an implementation plan.
Tech audit (optional)
The project may require dealing with some of your existing systems. If that's the case, we conduct a tech audit.
Defining an MVP
We determine the scope of work for the first production implementation. Thus you know, when the first version of the system will be released and shown to the end-users.
The contract
At this moment, you decide if you want to hire us. If the answer is yes, we sign the contract.
Kick-off meeting
We're formally ready to start working on your project. During the kick-off meeting, both teams can get to know each other better, which affects the cooperation in due course.
The first sprint
We design and run the first sprint. After the second sprint, you can make a decision if you want to proceed with the project. If not, you can quit without any repercussions.

Our approach to offshoring
Our approach simplifies offshoring product and solution development.
Focusing on your business needs
As a custom software development company, we specialize in delivering bespoke IT services. Business needs analysis allows us to find solutions that answer your specific needs.
Being independent
Hiring an offshoring team doesn't have to mean that you lose control. Become an owner of the source code and copyright to remain autonomous.
The best quality of service
To provide you with top-notch tech solutions, we leverage a wide array of quality control mechanisms. We keep Architecture Decision Records, do code reviews, and perform several tests, such as manual, automated, and unit ones.
Powerful communication
Establishing a single point of contact within both teams and the most suitable communication channels promotes effective communication
Take charge of the project
Expert software development teams rely on estimates concerning time and materials to assure predictability of the process. With project management tools you can track the team's progress in real-time. What's more, you can participate in all meetings – planning, dailies, sprint reviews, etc.