For tech professionals, staying up-to-date is more than a natural curiosity, it's a must. Once acquired knowledge pack and constant practising aren't enough for this dynamic industry. Technologies evolve at a rapid pace, and those who can't keep up with it – get out of the game.
Being wired up is especially important for C-levels in tech and IT. Tech executives face a real challenge of keeping the existing infrastructure up and running while staying a visionary who knows which end is up and how a business can benefit from it.
It's hard to imagine where SpaceX would be now (would it even exist?) without Elon Musk's visionary leadership and passion for interdisciplinary knowledge…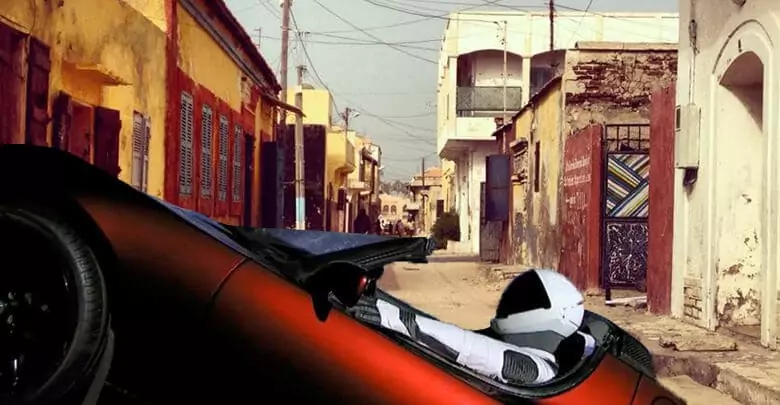 Luckily, there are many ways to keep up with technology development and broaden your knowledge. Networking, meetups and conferences, trainings, courses, books, and of course, a bottomless source of knowledge – the good old Internet. The latter one is the most affordable, but also a tricky one – it's so easy to get lost there.
It's notorious that scrolling on the Internet for news and wisdom can be really frustrating and counterproductive. To do it efficiently there should be a system that helps you check important news by spending the minimum of your precious time.
First of all, think what sources of information you need to check to stay up-to-date. It's better to limit yourself with some exhaustive list, so there is a clear bottom line in your newsfeed (all in all, tasks that look doable are easier to accomplish). Go through your favourite magazines, websites, blogs, and keep those that proved to be reliable and informative in regard to your topics of interest. You can also scroll down and see our handpicked selection of blogs and magazines.
Secondly, set up a handy way of checking updates. You can do it through your email (most blogs and online magazines send out regular updates or email newsletters to subscribers), by following corresponding channels on Twitter, or by using a separate deck (like Feedly or Video Deck for Youtube). Choose whatever is convenient for you and helps you gather all info sources in one place.
And finally, develop a habit to check updates regularly. A good idea is to take daily info shoots – allocate 10-20 min per day on this within the same part of the day. I personally like to deal with it as the first thing in the morning, before I proceed with my daily tasks. This way I never postpone it or skip.
Here are top tech blogs that we at NeuroSYS keep an eye on and can recommend to you:
What it's about: Paul Graham is a computer scientist, entrepreneur, co-founder of Y Combinator, and successful venture capitalist (financed Reddit and Dropbox), whose essays inspire and educate business founders worldwide.
Why we love it: Easy to consume (as Paul Graham writes as he talks), many practical real-life examples, a lot of value for business executives, tech leaders, and startup founders.
Our favourites: Every Paul Graham's essay is worth reading. But if I need to name a few favourites, that would be How to Make Wealth, How to Do What You Love, Hiring is Obsolete.
What it's about: Nothing explains it better than the blog's original description: "Strong opinions and shared thoughts on design, business, and tech. By the makers (and friends) of Basecamp. Since 1999." It's largely driven by Jason Fried – the founder & CEO at Basecamp, co-author of Getting Real, Remote, and REWORK.
Why we love it: I've got hooked after reading REWORK. Signal v. Noise is like an extension to it: simplistic, personal, straight to the point, true-life, pleasant to read.
Our favourites: RECONSIDER, Don't let anyone overpay you, I'm a boring programmer (and proud of it).
What it's about: The blog's author – Joel Spolsky – is the CEO of Stack Overflow and co-founder of Fog Creek Software (the company that created FogBugz and Trello). He writes on various topics, devoted to founders, executives, managers, but also developers and recruiters.
Why we love it: We like Joel's blog for its honesty, straightforwardness, and a good sense of humour. Sometimes his statements might seem controversial, but whether you agree with the author or not, you still enjoy the reading and definitely broaden your perspective.
Our favourites: The iconic must read: Things You Should Never Do.
What it's about: "An intelligent, lucid, and authoritative filter for the overwhelming flood of information about technology" by a media company founded at the Massachusetts Institute of Technology in 1899.
Why we love it: Informative and knowledgeable analysis of important technologies and innovations written in simple language. Often supported with references to the first sources. Besides all, it provides great insights on Artificial Intelligence and Augmented Reality developments (our main point of interest).
(And some corporate style blogs:)
What it's about: The blog covers a wide scope of topics including networks and storage, server architecture, storage, cloud, data center, infrastructure for machine learning and augmented reality and so on.
Why we love it: Not only informative but also keeps you warned about potential hazards and risks connected to security and IT infrastructure.
What it's about: CIO provides the latest news and analysis, insight and expertise on business strategy, innovation, and leadership.
Why we love it: Ideal for those who seek knowledge on the intersection of business and technology. We also like its career development and educational focus.
Maximize the business value of technology (by Forrester)
What it's about: Forrester's Maximize the Value of Tech blog speaks for itself and focuses on the all-important question for tech C-levels: how to maximize the value of your technology investments.
Why we love it: Research-based blog posts, stats.
What it's about: The blog run by the world's leading research and advisory company.
Why we love it: Because of data, stats and analytics.
We do check from time to time BizTech, HBR, TechRepublic, The Hacker News, Wired, Mashable, and other popular channels, but not so thoroughly as the blogs mentioned above.
…We hope you find these tips and recommendations useful. If you have something to add to this list, please let us know!