These days we all keep hearing that the only thing we can do to help the world fight the pandemic is to stay at home and practice social distancing.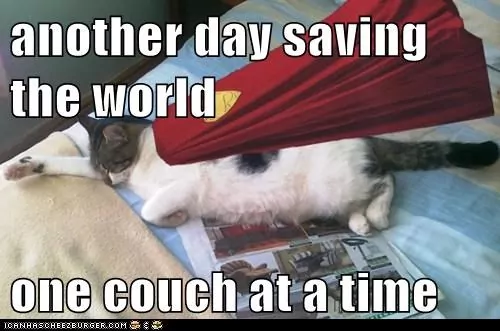 Well, I strongly disagree with that.
Surely, following the safety rules is important and, by no means, I try to urge you to break them. It's just that the idea that doing nothing will help and treating the lockdown like a 'homecation' is so wrong as for me.
We don't know for how long the current conditions will last. The chances are that what we experience today will become a new normal (periodically or for certain groups of people).
In any case (and as everyone else I hope for the better), instead of hibernating, relying on financial aid from the state, and cooking all day long (please, people, for god's sake stop doing this! we had enough cooking tutorials even before it all started), we all shall try to embrace this new normal and continually build our crisis resilience.
Modern technologies can help many professionals be productive, businesses – stay afloat, and economy – mitigate damages caused by extended "freeze" mode. And this is what's really needed today besides practicing social distance (and your goddamned cooking skills!) – to keep the wheel of economics spinning, so we don't wake up in a post-apocalyptic world when the pandemic is over.
To prove my point, I've collected some great tech solutions that can keep your work/business up and running, as well as help with cost optimisation despite the lockdown. None of them is a magic wand and will do a miracle overnight. But the earlier you start adopting new technologies, the faster you get ready for the challenges of these turbulent times, as well as build your resilience to the crisis like this.
Augmented reality to ensure hands-free remote support for manufacturing facilities
Augmented reality (AR) is making a great impact on Industry 4.0 by creating a bridge between physical and digital worlds.
During the pandemic AR can help to keep more employees away from a factory (production line, manufacturing chain) and minimize the necessity for experts to travel on-site by enabling advanced hands-free remote collaboration among operating personnel. By adopting AR companies can mitigate possible disruption in the supply chain and production caused by travel bans and other quarantine restrictions.
Think of setup, maintenance, technical support and repair of machinery in factories and on production lines. A traditional video call with a remote expert won't help a field technician to figure out what to do with the complex equipment. Here you need the expert by your side being able to point out at the specific assembly component and explain coherently what to do.
Augmented reality devices connected to dedicated software make it possible to virtually "bring" the expert on-site and recreate the participation effect by providing access to a technician's field of view in real-time, enabling hands-free verbal and visual instructions (by putting pointers, arrows and markers "in front of technician's eyes" to explain exactly where the problem lies).
You can read more about AR remote support for industrial processes and try it out here.
Drones+AI for automating logistics and surveillance
Today is high time to remind ourselves that drones can do more than just spectacular travel videos (who travels these days anyway?). Due to their ability to fly and hover autonomously, navigate through obstacles indoor and outdoors, pair with sensors, scanning technologies and artificial intelligence (AI), drones can be used for a long list of tasks in business and production, such as:
Warehouse management and logistics:

inventory audit and management, cycle counting, item search, contactless dispatch and delivery.

Manufacturing:

transporting materials across a factory, monitoring the quality, conducting visual/aerial inspections, reaching places that are hazardous for a human.

Security and surveillance:

monitoring of facilities, patrolling public places etc.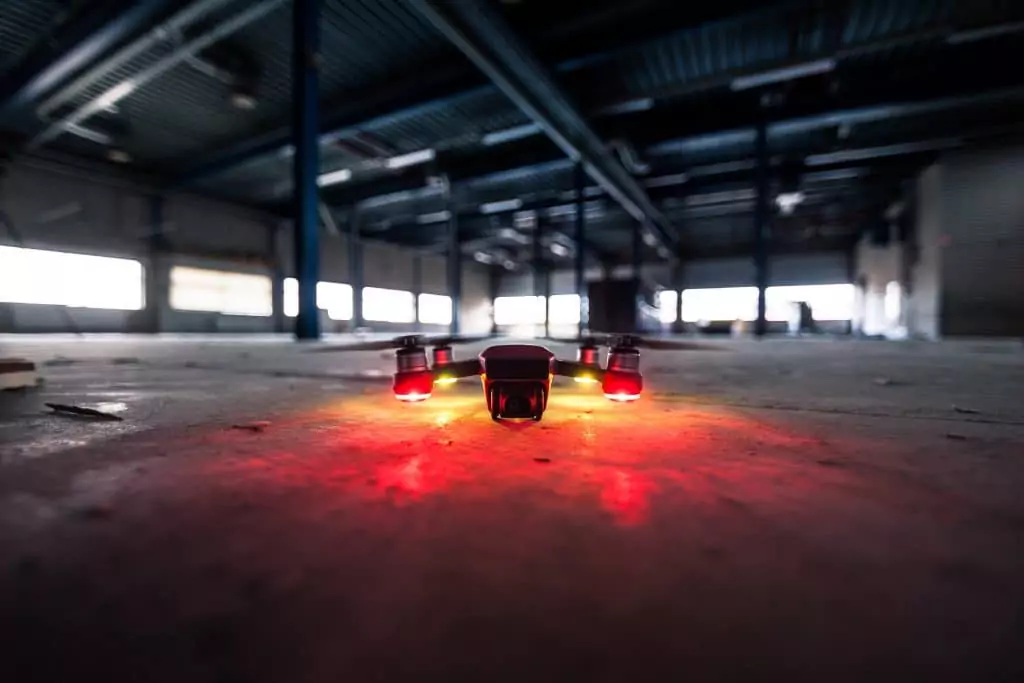 And whereas setting up an enterprise drone operation is rather a challenge compared to, let's say, augmented reality solutions, due to strict regulatory requirements that have to be obeyed when using drones and excessive expertise needed for that, it's still a good idea to start looking to that direction if you are searching for relevant automation solutions to be adopted in a long-term.
Computer vision to minimize human specialists involvement
Computer vision is often used in combo with above-mentioned technologies (e.g. allowing cameras on drones or AR devices detect and recognise objects around) but can be also applied to stand-alone visual analytics solutions with a broad range of potential implementations.
In the automotive industry, computer vision stands behind autonomous driving solutions. In medicine and LifeScience, it facilitates diagnostics and microbiological lab automation. Manufacturers can benefit from predictive maintenance and fewer breakdowns occurred thanks to computer vision. And the list can go on and on.
What's common for computer vision solutions is that they help eliminate or minimize the need for involving human specialists in various processes, and thus can be very handy in times of lockdown.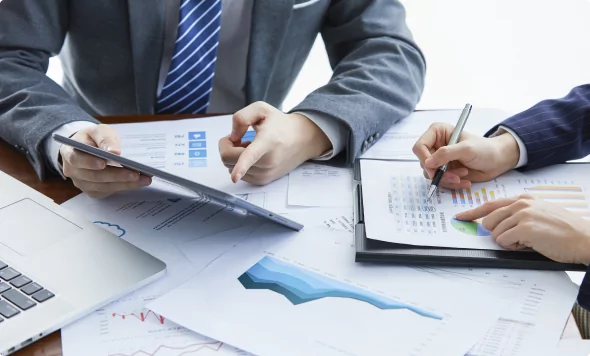 1 hour free consultation
Have something specific in mind? Don't hesitate to contact us for an initial conversation!
Digital working/learning spaces to battle social isolation
Working remotely can be rather discouraging even with all the telecommunication tools we have nowadays. That's why more and more businesses and organisations opt for platforms that help to recreate the feeling of belonging and can structure users' daily flows.
One of the examples here is nothing new – e-learning platforms and learning management systems that are presented by university-focused websites such as Coursera, as well as lesser-known in wide circles corporate solutions for online training, engagement and compliance. Companies can use the time on quarantine to keep conducting staff training online with the help of such platforms.
The travel ban makes people creative and we already see examples of using other less conventional virtual spaces for learning, as this hilarious geometry class conducted in a VR game environment:
This can be a great idea for not-so-traditional companies and teams to use games' virtual worlds for meetings, town halls, learning sessions, and socializing. And if this sounds too extreme, well…there are also some more corporate-appropriate solutions on the market. One of them (Walkabout, a US-based startup) offers a three-dimensional online workplace simulation which serves as a common virtual office for teams working remotely to make them feel like at work when they work from home.
Cloud computing solutions for risk-free business operation
In every crisis there are not only victims but also winners. And in the current situation cloud-computing providers are definitely the part of the latter ones.
Companies that haven't moved to the cloud before, are frantically doing this in the past couple of weeks, since traditional data centers pose a great risk nowadays. These centers are run by human specialists that need to be physically there to ensure smooth operation. And as these employees are also exposed to the lockdown and quarantine restriction and cannot perform their tasks fully remotely, any technical issues can cause big troubles to businesses relying on physical servers.
Moving to cloud makes deployment and management easier, and gives you full control over the operational costs and scalability anytime, which is really crucial these days. As a certified partner of AWS and Microsoft Azure, we can help you make use of the full potential of cloud computing and move your business stress-free even in times of the pandemic. Feel free to contact us for more detailed consultation.
* * *
I hope you found this reading useful and got some ideas that can help your business through these challenging times. If you're interested in more info on remote collaboration tools for IT teams specifically and effective remote management, I highly recommend these two articles from our archive: