December arrived, yet again, sooner than expected. And at the end of the year, we get slightly sentimental; hopefully, we're not the only ones. So, it has become our little tradition to give you, but also ourselves, a helicopter view of last year's events and milestones (see the wrap-up of 2021). Without further ado, let's get started!
The team
In numbers
In 2022, 36 employees joined NeuroSYS, all great professionals and amiable people. Altogether, 1496 candidates applied for various positions, from HR specialists to R&D engineers. On a side note, if you're looking for a new career path, check out open positions in NeuroSYS.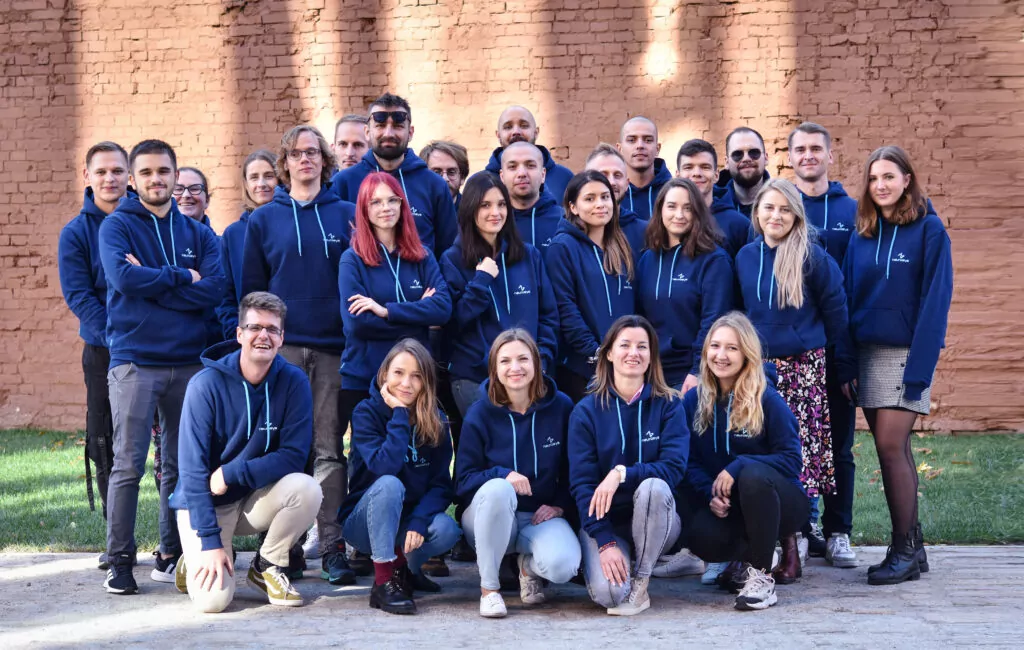 New organizational structure
In April, we introduced a new organizational structure with Area Leaders (Tech Leads) and HR Supervisors. Right now, they're undergoing 8-month training to get better at helping people on a daily basis, and in their professional development.
The areas bring together people of similar skills and professional interests, where they can develop their competencies, exchange know-how, and explore ideas. There are nine technical areas in NeuroSYS:
.NET
PHP
Node.js
Frontend (React and React Native)
XR (Extended Reality)
DevOps/IT Administration
QA & Customer Service
UX/UI
R&D
And four non-technical:
Project Management & Business Analysis
Marketing
Human Resources
Office
What's more, in 2022, our HR department introduced a new onboarding process and feedback flow that fosters employee development.
Internships
This summer, our interns worked on a joint project: a telemetric system for go-karts. They were divided into four teams: frontend, backend, mobile app, and augmented reality.
The best part is that 3 out of 7 started working in NeuroSYS as junior developers (yay!).
You can read more about their project on our blog: the telemetric system.
Meetups
We organized 11 internal tech meetups on the topics like Firebase, HATEOAS links, fork-based development, measuring distance with sound, or project process automation. In addition, our teammates gave five project presentations.
Internal projects
Our colleagues carried out three internal projects: training budget calculator, foosball bot, and meeting room dashboard displaying conference room availability in which 25 people (whoa!) took part. There's also one underway, a mechanism for big data tools testing. The next one in the tank is a feedback system.
In principle, internal projects are run during working hours, so our teammates can constantly learn new things and collaborate with people they haven't had the chance to work with.
Hoodies & co.
We got our team ready for winter, providing warm hoodies, socks, and winter hats. What's next? 🤔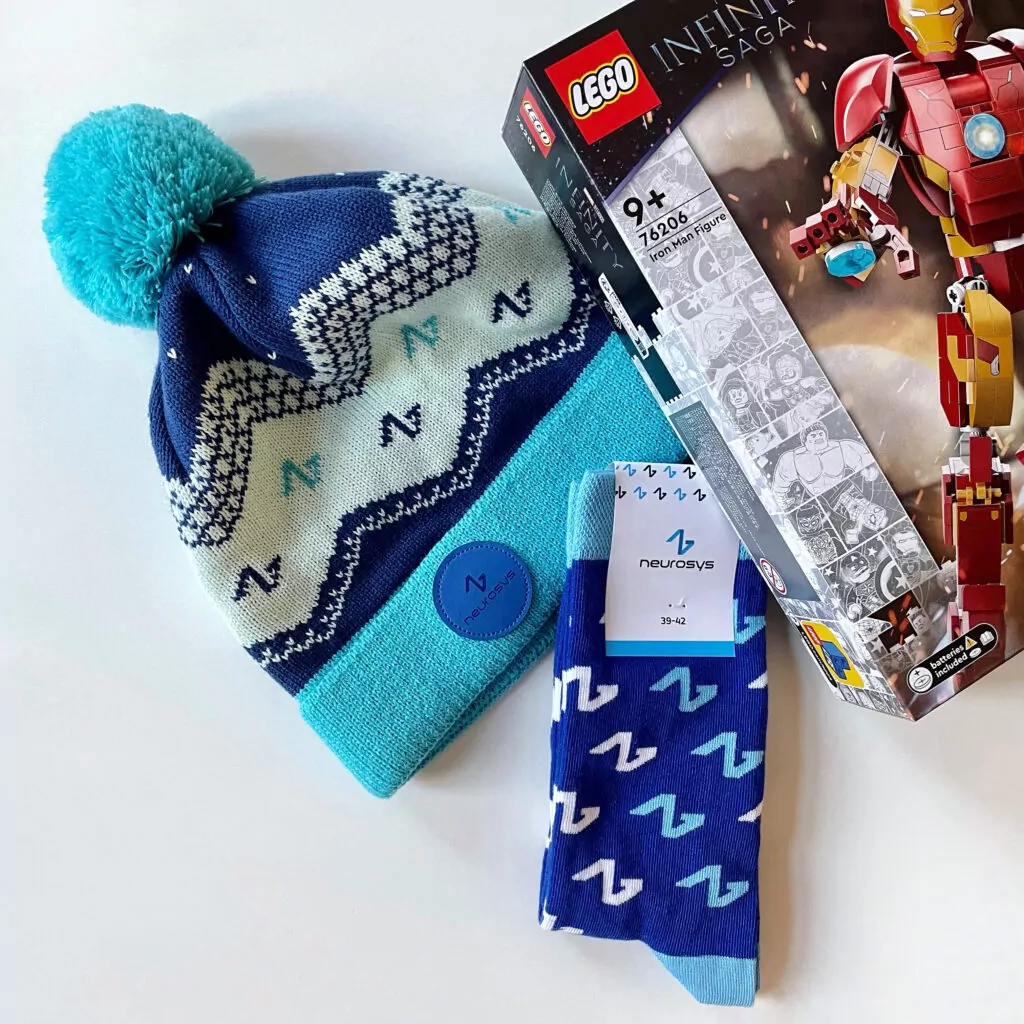 Office parties
We have organized four big office parties, 4 in each office to be precise. As many as 95 team members took part in the very Xmas party. There were plenty of other occasions to meet less formally, such as dart championships or board game nights, many of which were organized by the very teammates. What's more, every project team has its own monthly integration budget, so it comes as no surprise it is willingly spent.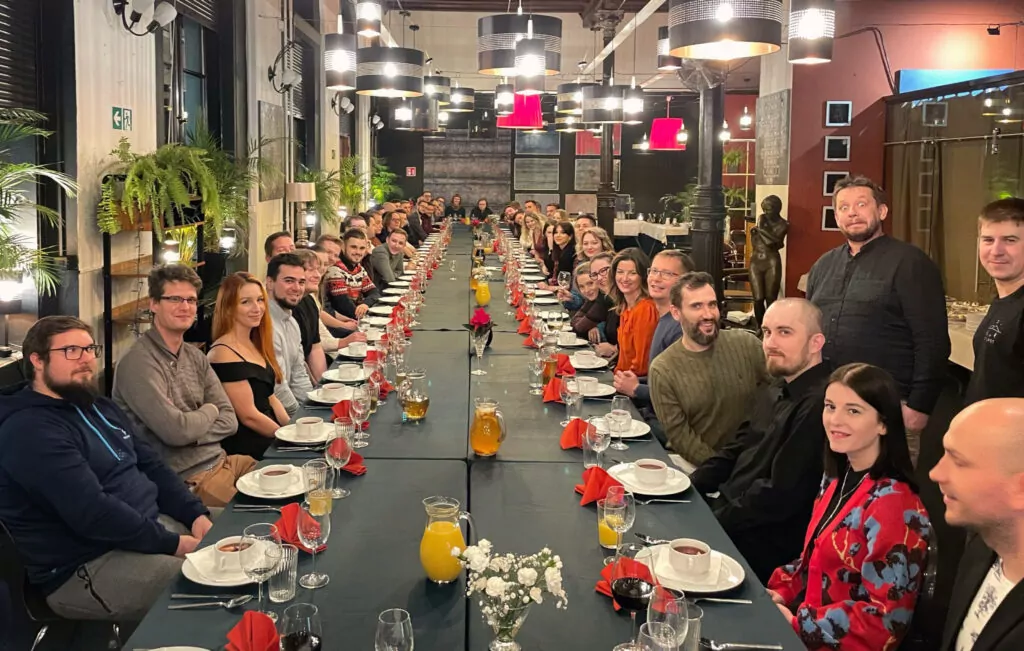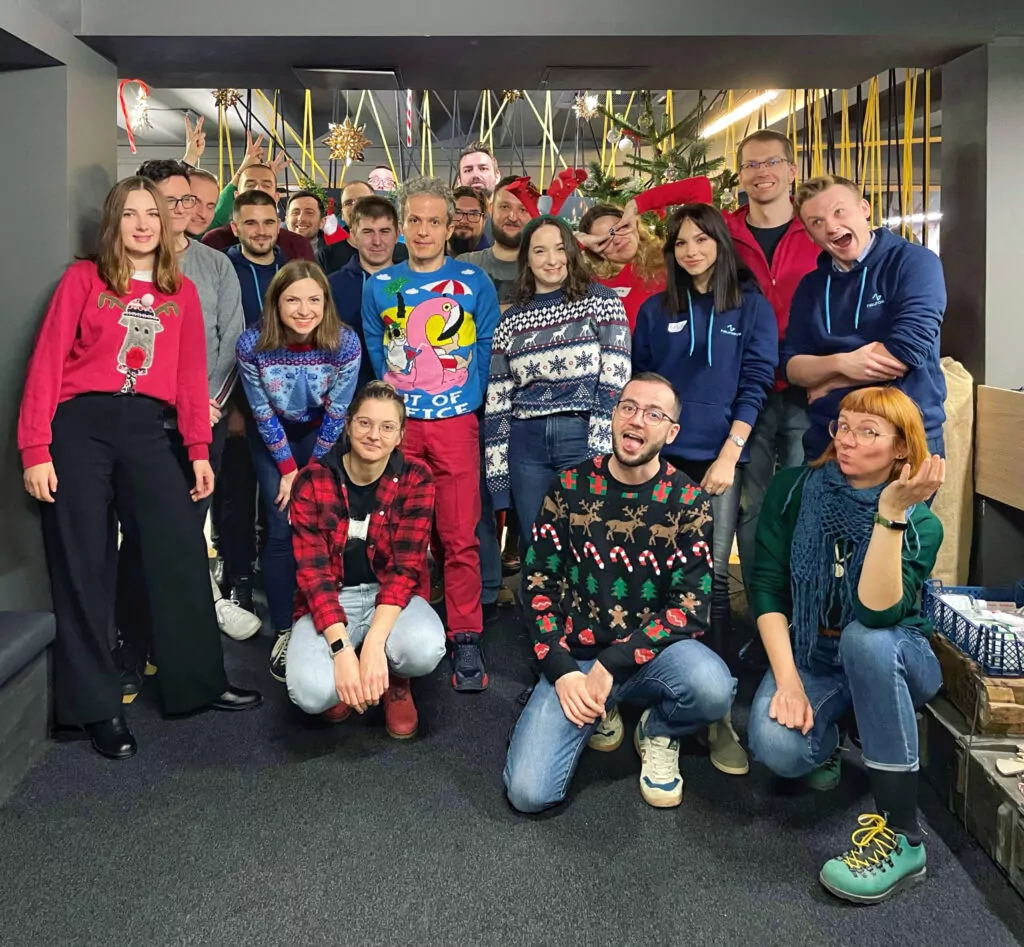 Office in Norway
It's official now; we registered a company in Norway and opened an office in Oslo. Initially, it will mainly host the sales and project management team. You can contact Mikkel, our leading local representative, at m.selente@neurosys.com.
Business trips, economic missions, and conferences
We put our best foot forward, sharing knowledge and promoting our products at numerous events. We took part in:
6 economic missions*: in Seoul, South Korea; Electronica trade fair in Munich, Germany; Tokyo Game Show, Japan (we were among 605 exhibitors, not to mention nearly 1900 product booths); FIME trade fair in Miami, the USA (the largest medical trade fair in the US and Latin America, with 12,000 attendees); Silicon Saxony Day in Dresden, Germany (the largest high-tech conference in Saxony for over 15 years); DMEA in Berlin, Germany (a leading event for healthcare digitization in Europe);
EU-Startups Summit in Barcelona, Spain; 31st Economic Forum in Karpacz, Poland; and talked about AI at Europe Forum (Europa Forum);
AWS Pop-up Hub and Rugged Experts Day organized by Elmark Automatyka, where we presented our Nsflow platform;
a webinar on Building Learning Management Systems around Europe, held on by SIBB, an ICT & Digital Business Association Berlin-Brandenburg;
IT Talks by Hostersi, where we had the pleasure to guest in;
Cloud Week, during which we told you more about digital transformation challenges.
* These trade missions were financed under the "Going Global – Lower Silesian Economic Diplomacy" project under the Regional Operational Program of the Lower Silesian Voivodeship for 2014-2020.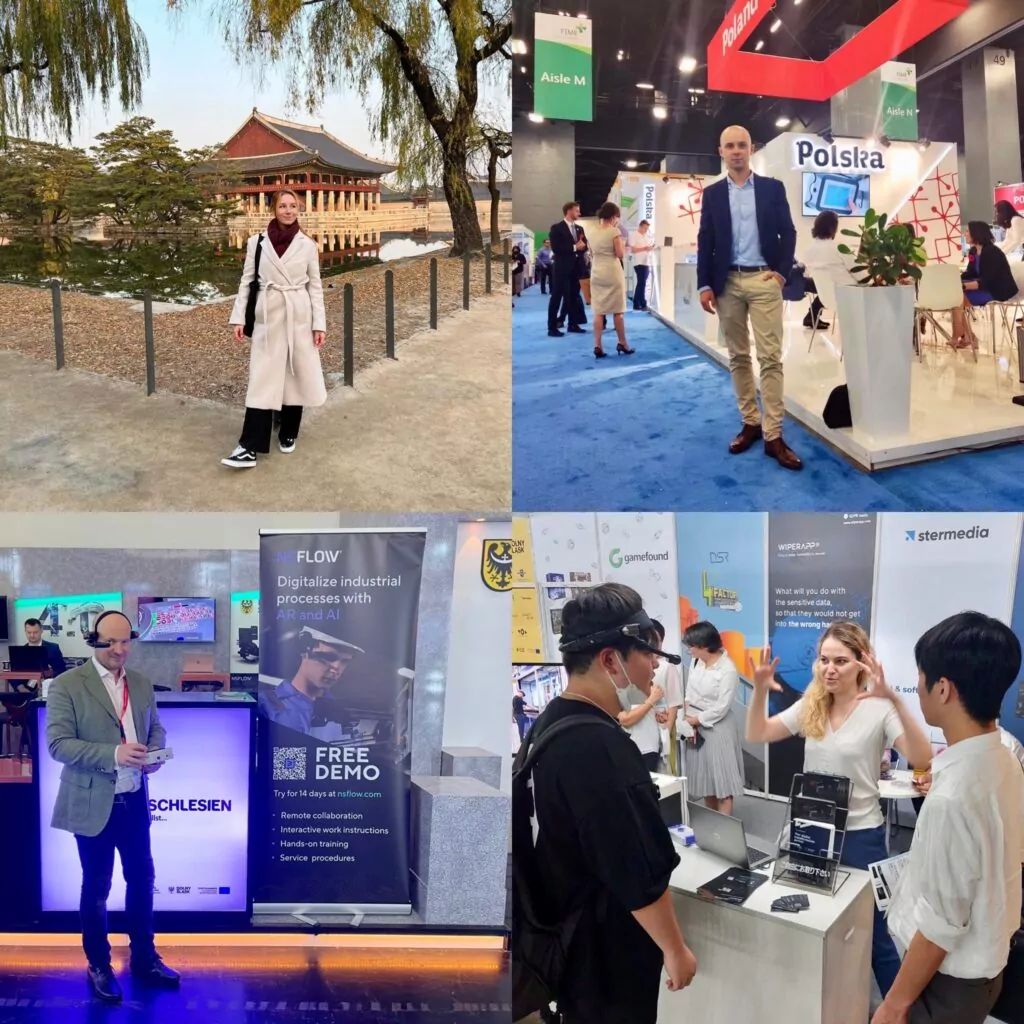 They wrote about us
Here, just a few examples of publications:
The wrap-up​​
Articles like the one you've just read allow us to look at the company achievements from a perspective and appreciate what we do. And we must admit, it was quite an eventful year, with plenty of economic missions, company events, and occasions to meet. We hope you enjoyed the read, and till the next time 😉