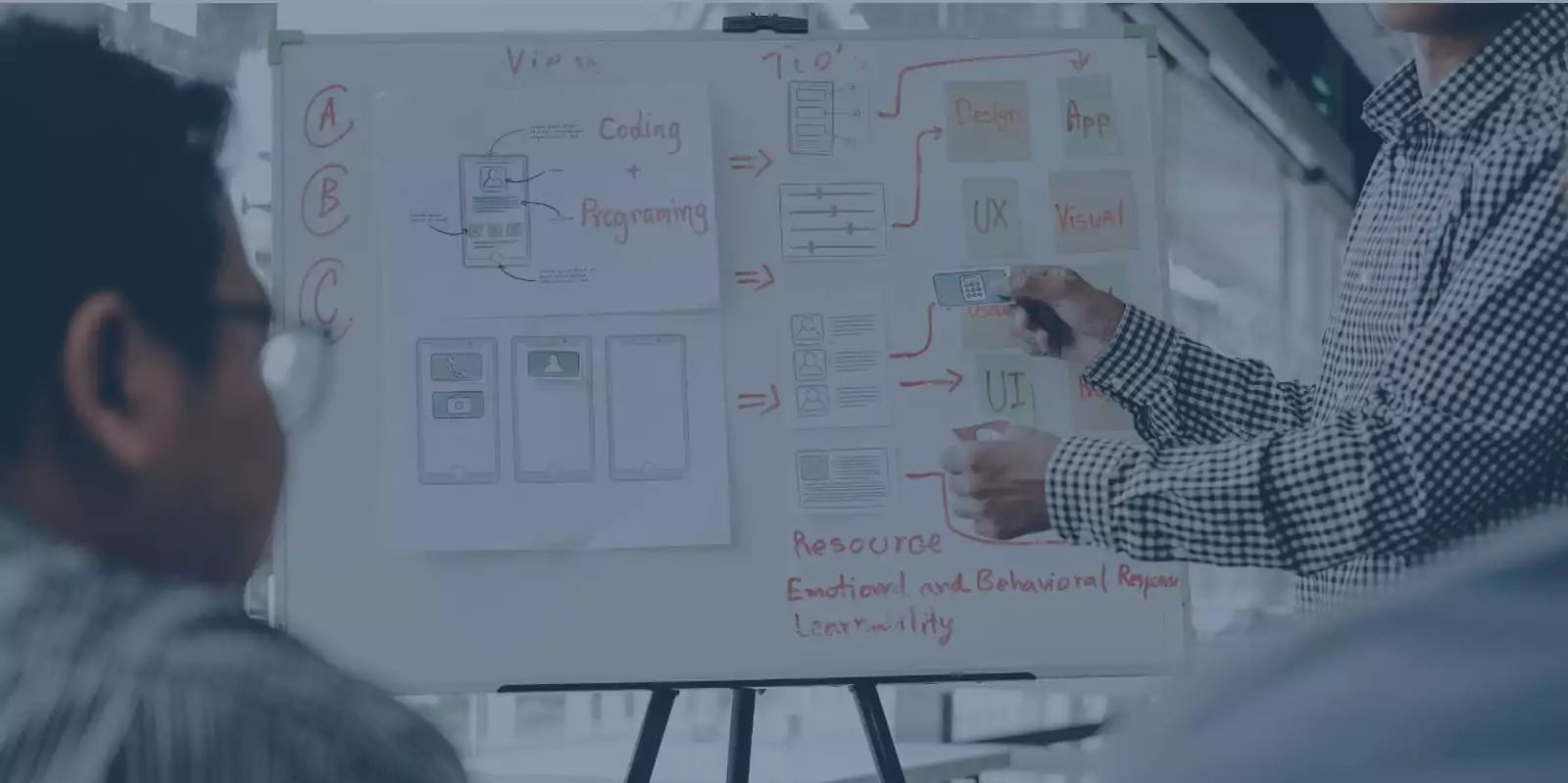 UI/UX workshop
Are you up to date with UI/UX best practices? Find out more on the key issues of practical and full-featured design for the best efficiency and satisfaction.
Why should you consider UI/UX workshops?
Put your app into high gear
You know your idea best. We know how to equip it with the right tools. Make it intuitive, user-friendly and easy to operate. The UI/UX workshop at NeuroSYS is what you need to make your app thrive.
Let your work flow
The best projects require respective tools. Don't let any shortcomings prevent the app from becoming successful. Appeal to your audience and provide the answer to their needs in the most efficient, functional way possible, using cutting-edge tools and expert knowledge.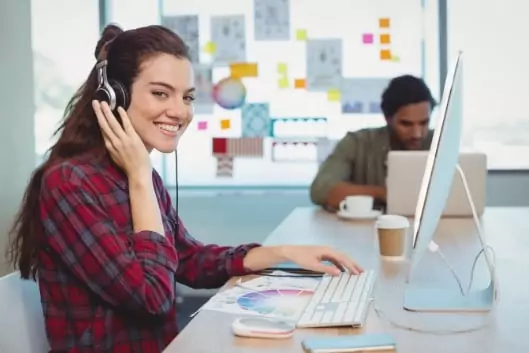 What are the goals of UI/UX workshops?
You want your app to be the great product it was meant to be. Overcoming difficulties in delivering a great customer experience requires the perfect mixture of tools and knowledge. We're here to share both with you.
01.
We'll introduce you to the current tools and methods used in web, mobile and AR apps interface design.
02.
Together, we will go through available libraries, streamlining UI design, as well as their impact on the development process (Material UI, Ant Design, Devex controls, and other applicable tools).
03.
We'll show you how the UI/UX designer workflow proceeds from the app concept to mock-ups to a final UI, along with an insight into used tools, libraries and processes.
04.
We'll present available methods and types of UX tests, along with the value they bring into the project.
05.
We'll discuss your needs and provide advice on the choice of UI/UX tools and methods.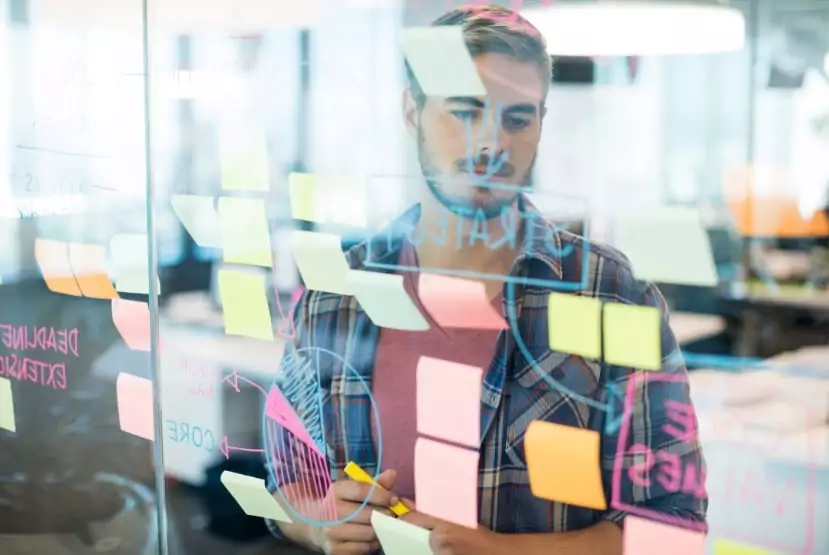 Let's make it work
Our team is ready to share their advice to make your app work the way you always wanted it to. No matter how big your concerns are, help is on its way.
Contact us
All you need to know about a UI/UX workshop
How long will it take?
4 hrs
The right amount of time to grasp UI/UX principles, steering you towards relevant tools and methods in modern design. The more details we will receive beforehand, the better. Take a look beneath to find out more about the process. Should you need more details or have special needs, let us know.
You can expect that during UI/UX workshop we'll focus on:
An in-depth interview to understand your business needs
We'll determine at what stage is your project, do you have a UI/UX designer on board, what kind of project are you building (web, mobile, AR/VR, game, other?), who is your target audience, and what are the marketing strategies (B2B, B2C)?
UI libraries and where to find them
Discussing several UI libraries and differences between them, along with various UI designing models (custom design and HTML cutting vs ready-made components)
Step into the flow
A showcase of project workflows and tools used on every stage of the design process until development starts
UX tests
An essential overview of the most widely used UX tests, improving intuitiveness of your solution
To conduct a UI/UX workshop, we will need:
Time
4 hours of your (online) presence to focus on the tools and methods
The backstory
Details on the project and its current stage of development, your needs and objectives
Who takes part in a workshop?
From you
Product Owner/PM/CTO, Designer
From NeuroSYS
Analyst, Lead UI/UX Designer
We won't let you leave empty-handed
Apart from a head full of knowledge and ideas, you'll walk out of our workshop with a report that covers:

An overview of your situation in terms of UI/UX design

A revision of basic UX tests that will bring value to your product

A description of a recommended design process flow

A specification of proposed tools, technologies and libraries to suit your needs

A thorough description of proposed changes and improvements to streamline work on your apps' UI/UX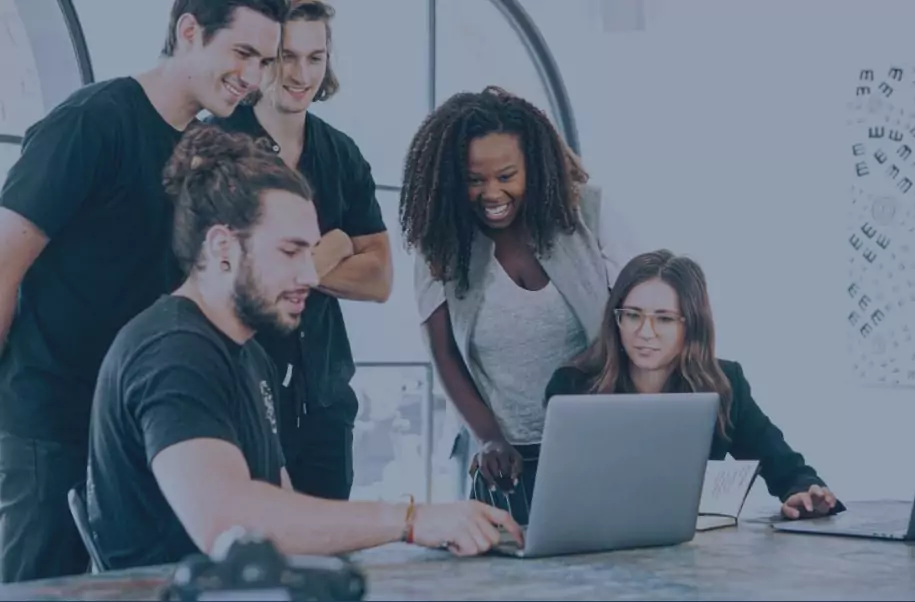 Enhance your app with the most recent expertise in UI/UX
Share your thoughts on the app to give us an insight. We'll come back to you with an outline of further steps towards your apps' excellence.
Let's talk
See another cool project that we've made