We are thrilled to announce that NeuroSYS is featured among top B2B companies in Clutch's 2020 report – the leading data-driven field guide for B2B buying and hiring decisions.


Clutch features B2B service providers and software developers based on client reviews, work quality, services offered, and market presence, which makes this report to be of great use for those struggling to find a trustworthy business partner. Being named among Clutch Leaders acknowledges the company's reliability and commitment to providing quality services.
We want to express our gratitude to all of our clients and partners who with their trust, honest reviews and feedback contributed to this. And of course, big appreciation goes to our team that stands behind every milestone we manage to achieve.

The story behind
We started our journey back in 2010 from a small software development company based in Wrocław, Poland. Ten years later we are still a family-like firm but with more than 80 members on board and offices located in different corners of Europe (Berlin, Stockholm, Wrocław, Białystok).
Our clients come from all around the world: UK, USA, Germany, Belgium, Netherlands, Sweden, Norway, Poland etc. We thrive on the diversity of our portfolio and successfully cooperate with different types of businesses, ranging from startups and SMBs, up to large enterprises and companies from Fotune100. For several years we were named among best software houses and we do not stop there.
Within these years our expertise and talent pool grew together with the range of the services we offer which now covers all stages of product development starting from the ideation to making the product market-ready:
IT strategy consulting

Custom software development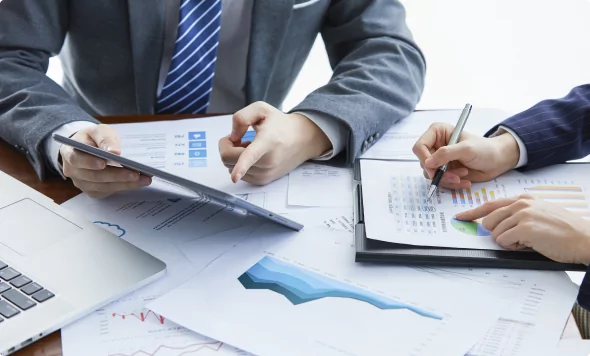 1 hour free consultation
Have something specific in mind? Don't hesitate to contact us for an initial conversation!
How to choose a software development company using Clutch?
It might sound hypocritical from our side to give some tips on this, but believe it or not, we also face the trouble of finding good vendors from time to time. And so we developed certain rules on that.
A starting point is to go through the personal recommendations from your network and check independent ranking websites, such as Clutch or The Manifest. Read reviews, explore companies' portfolios to find what speaks to you. This will allow you to shortlist several candidates.
Then it's great if you can arrange interviews with tech leads directly, to make sure the way they work, development process (if there is one in place), quality standards, a form of cooperation, and pricing fits you. Here you can read about different models of cooperation with software development companies and understand which one is right for you.
We recommend you be cautious about providers who right at the beginning promise to perform the project very quickly, on a low price and any conditions, without discussing potential pitfalls and bottlenecks. An experienced dev team will need to explore the domain, get to know the current state of things, the team on the client's side and the problem itself before promising anything.
If you are looking for a trustworthy IT partner who values quality business software and smart IT management, leave us a note and we can chat to see if we are a match.